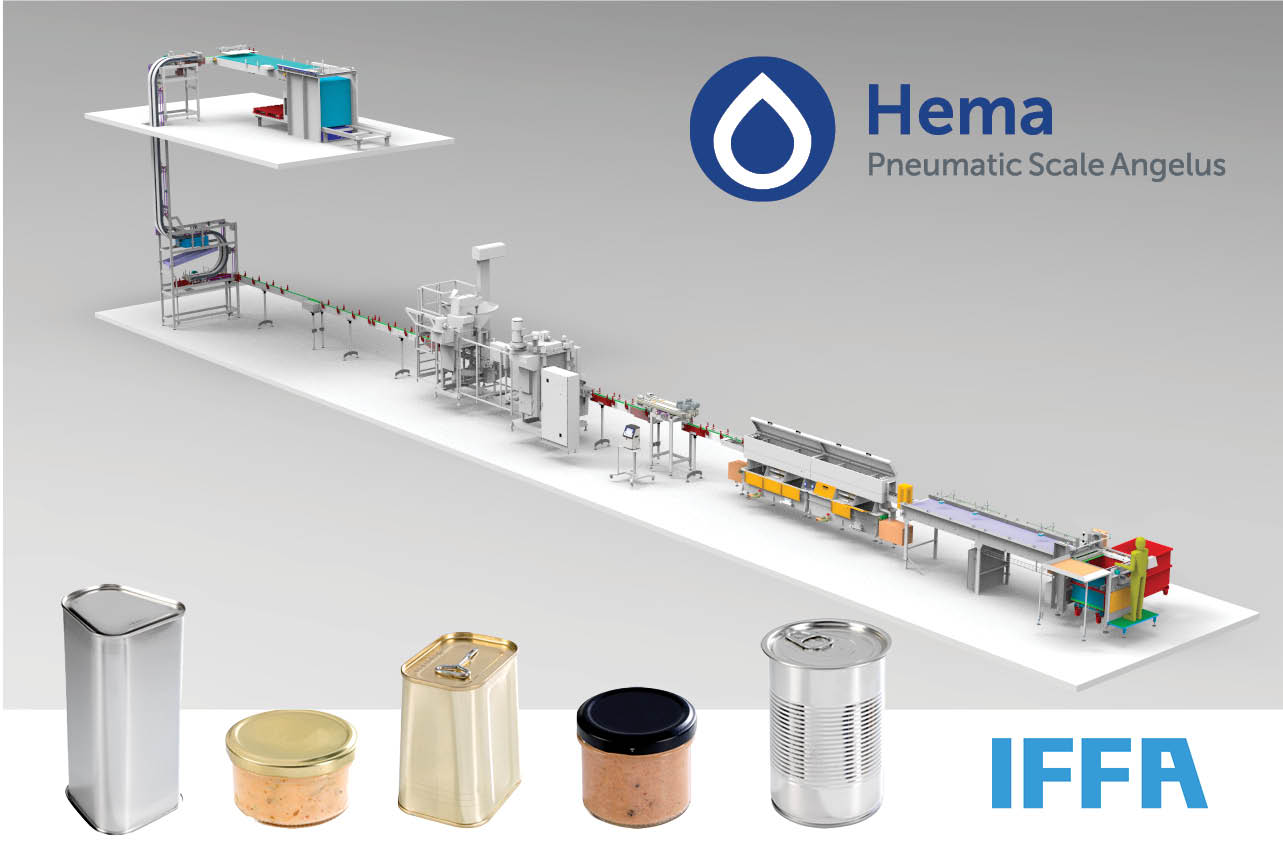 You need a free invitation? Click here
We will be very pleased to welcome you.
Hema will be present at IFFA in Frankfurt from May 04th to 09th 2019

We will be very pleased to welcome you on our stand in  Hall 9, booth D71
The Heart of your Meat Canning Line
Hema remains an undisputed key player of the meat canning industry. As any key player, its solutions have been watched, desired and sometimes copied. The original Hema remains unequaled and the way to go.
The proven filling technology offered today by Hema with the machine range Canfill set a market standard in the field of meat or fish-based products: corned beef, luncheon meat, pates, goulash, raw meat, meat in sauce, fish paste, fish filets in sauce… Synchronized with the under vacuum can seamers Canseam or with Angelus, a large solution range is available.
With close to 1,000 machines in operation worldwide on this market segment, this success has been lasting for years.
Actually major companies of the sector have chosen and continue to choose Hema for their canning lines. Expertise, equipment robustness and accuracy, food integrity preservation are the constant selection drivers reported by users when partnering with Hema.
User testimonials is the best demonstration that Hema is the solution.
New comer to the meat industry?
Historical user of Hema machines ?
New investment planned or just curiosity?
Don't hesitate to stop by!
Come and visit us Hall 9, booth D71.